What did we cover Day 1?
Posted by Mike Cargal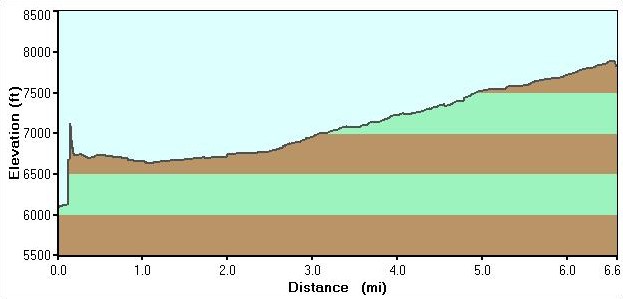 We were assigned group campsites, so our plan to make it to Marion Lake did not pan out. This map shows the area covered on the first day, approximately 6.6 miles.
If you find yourself looking for this group campsite, GPS coordinates are N43 36.980 W110 52.629 (Elevation 7889 ft.)
In retrospect, it would have been VERY difficult to make it all the way to Marion Lake the first day.
Here's what it looks like from Google Earth.